Secure Act 2.0 – 3 Take-Aways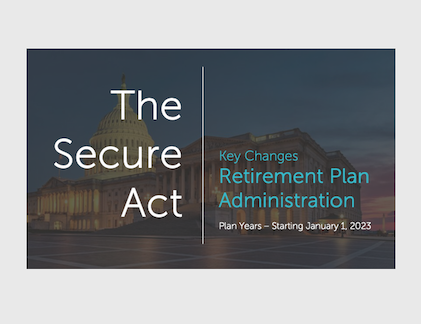 Print
Secure Act 2.0 was signed into law on December 29th, 2022.
Of the 92 provisions contained in the enactment, many of them are focused on helping small businesses increase employee participation and savings rates.
In this short read we highlight 3 take-aways all business owners and retirement plan administrators should be up-to-date on.
Read More